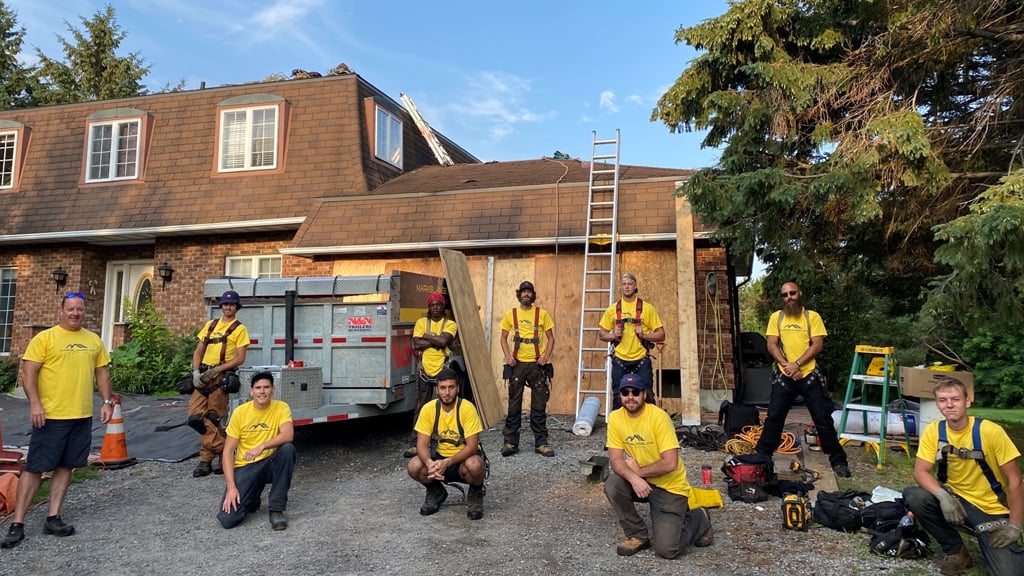 Hiring a roofing company can be a daunting task, especially if you've never done it before. However, there are a few things you can consider to ensure you choose the right company for your home improvement needs. Here are some factors to consider when hiring a roofing company, and why Markelangelo's is one of the top choices in Ottawa: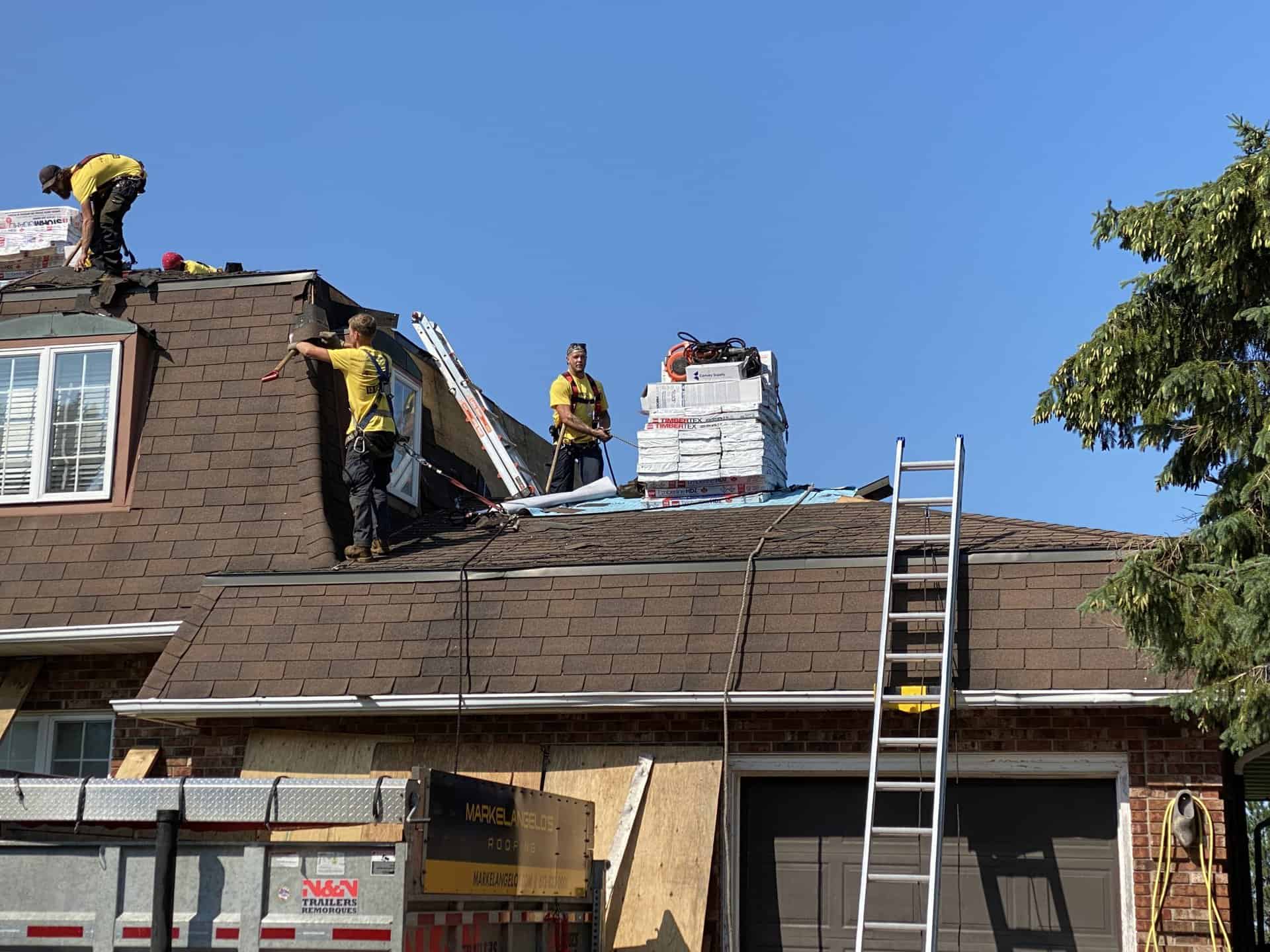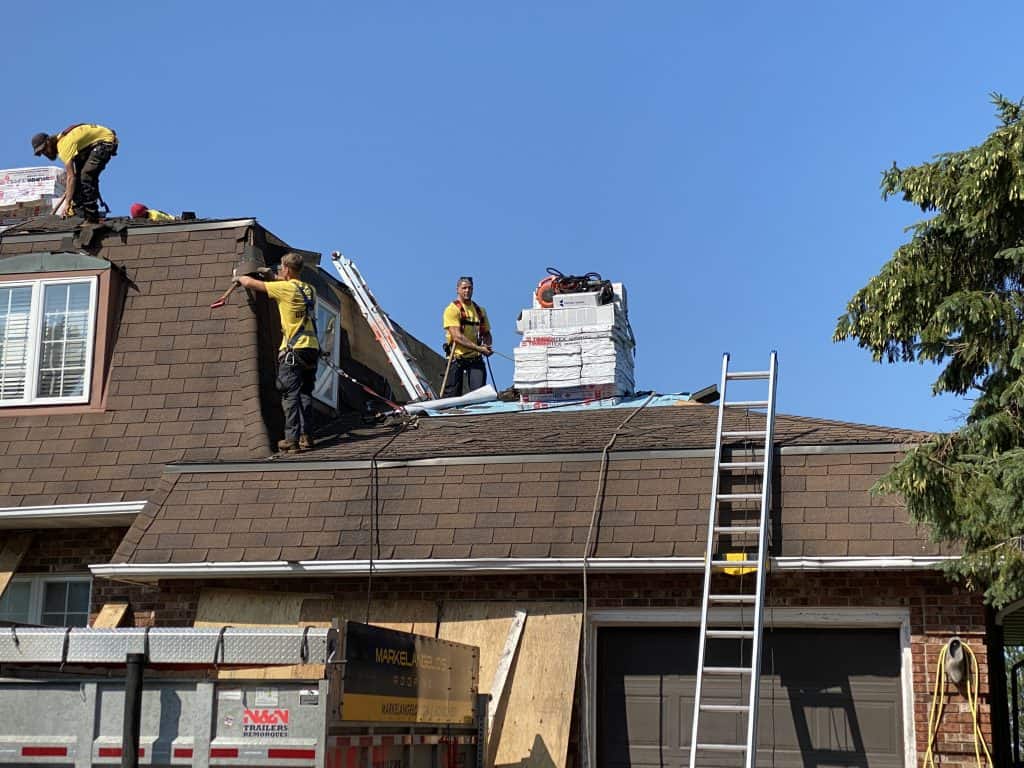 Experience and Reputation
Look for a roofing company that has been in business for a considerable amount of time and has a good reputation in the industry. Check their online reviews and ratings, and ask for references from previous clients. You should also consider the health and safety certifications that the company has.
As a testament to our exceptional level of service, our clients eagerly recommend us to friends and family. In fact, we built Markelangelo's solely through word of mouth for over 20 years.
License and Insurance
Ensure that the roofing company has a valid license and insurance to protect you from liability in case of any accidents or damages during the roofing project.
Before stepping on a roof, all members of our team are required to complete a number of training courses and must demonstrate that they can meet or exceed the minimum safety requirements set forth by the Ontario Government.
Our commitment to lifelong learning allows our business to stay on the cutting edge of technology. It also ensures our team members approach each job safely and with confidence.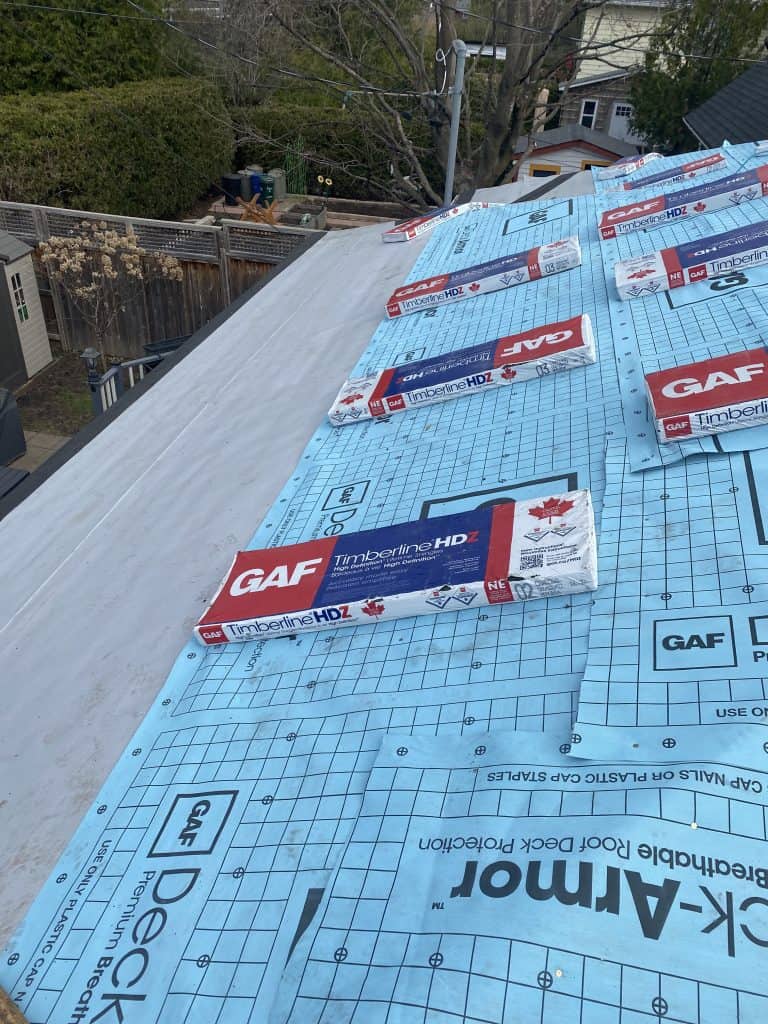 Cost
Get quotes from different roofing companies and compare the costs. However, don't always choose the cheapest option, as they may not provide the best quality service.
We do not boast the lowest cost in roofing services, however, we do ensure the highest-quality service and products. High-quality work and maintenance can translate into a lesser need for costly repairs.
Quality of Materials
Check the quality of the materials the roofing company will use. Ensure they use high-quality materials that are durable and long-lasting.
When it comes to quality, details matter. That's precisely why we've spent so much time building relationships with manufacturers who put as much care and attention into their products as we do installing them. Check out our products page for more details.

Warranty
Ensure that the roofing company offers a warranty on their workmanship and the materials they use.
Markelangelo's is an exceptional roofing service with unbeatable warranty options. Ask us about our 50-year warranty for roofs over 12k in value. Warranties are also available for purchase for roofing services under 12k for just $150.
Communication
Choose a roofing company that communicates effectively and is responsive to your queries and concerns. They should be able to explain the roofing process and answer all your questions.
With decades of both shingle and flat roof experience, our team of specialists are always ready to help. We will be happy to visit your home and provide you with a free, no-pressure, roofing consultation. We also have an extensive re-roofing process outlined on our website for you to refer to. 
Once your roof is installed, the job is never complete until a final inspection of the property is performed by a manager or supervisor and you tell us are completely satisfied with your new roof.
Local Company
Choose a roofing company that is local to your area. They are more likely to be familiar with local building codes and weather conditions.
For over 20 years, we've solidified our reputation as a top Ottawa roofing company by focusing on the details, hiring and training the best roofers in the area, and standing behind our work. 
By considering these factors, you can hire a reliable, professional roofing company that can provide quality workmanship. Give Markelangelo's a call for a free quote for your upcoming roof repair or replacement.
With decades of both shingle and flat roof experience, our team of specialists are always ready to help. Contact us today and we'll will be happy to visit your home and provide you with a free, no pressure, roofing consultation.