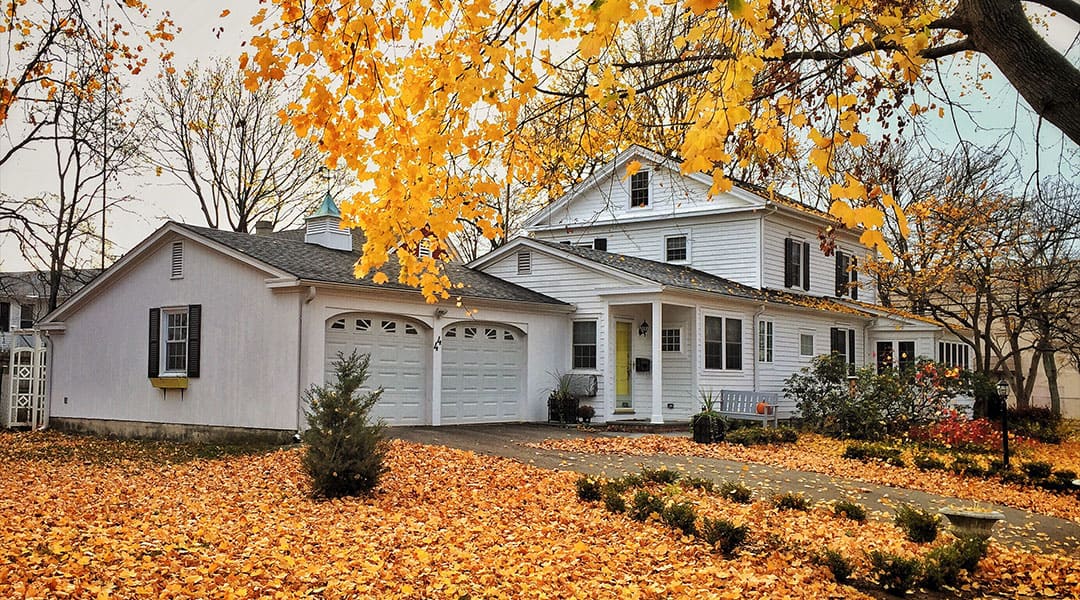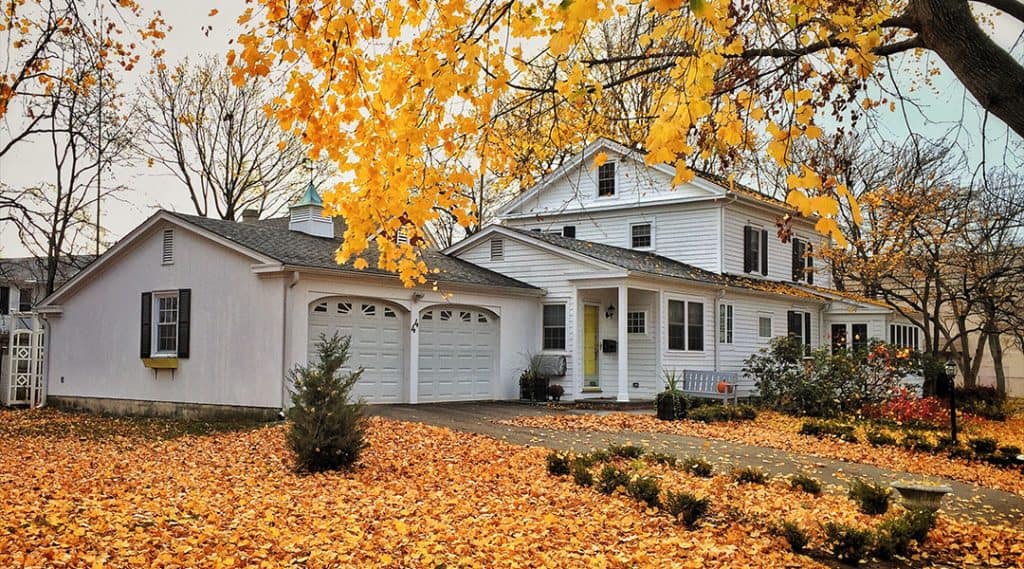 Prepping your Home for the Fall Season
As we say goodbye to warm beach days and the smell of pumpkin spice lattes fill the air, it's a clear sign that fall is just around the corner. And you know what that means- it's the perfect time to give our beloved homes some TLC to match the changing of seasons. Fall brings cooler temperatures and at times, some unpredictable weather. So, let's prep our homes accordingly for the new season. To help get you started, we've put together a handy checklist to refer to while prepping your home for the fall season.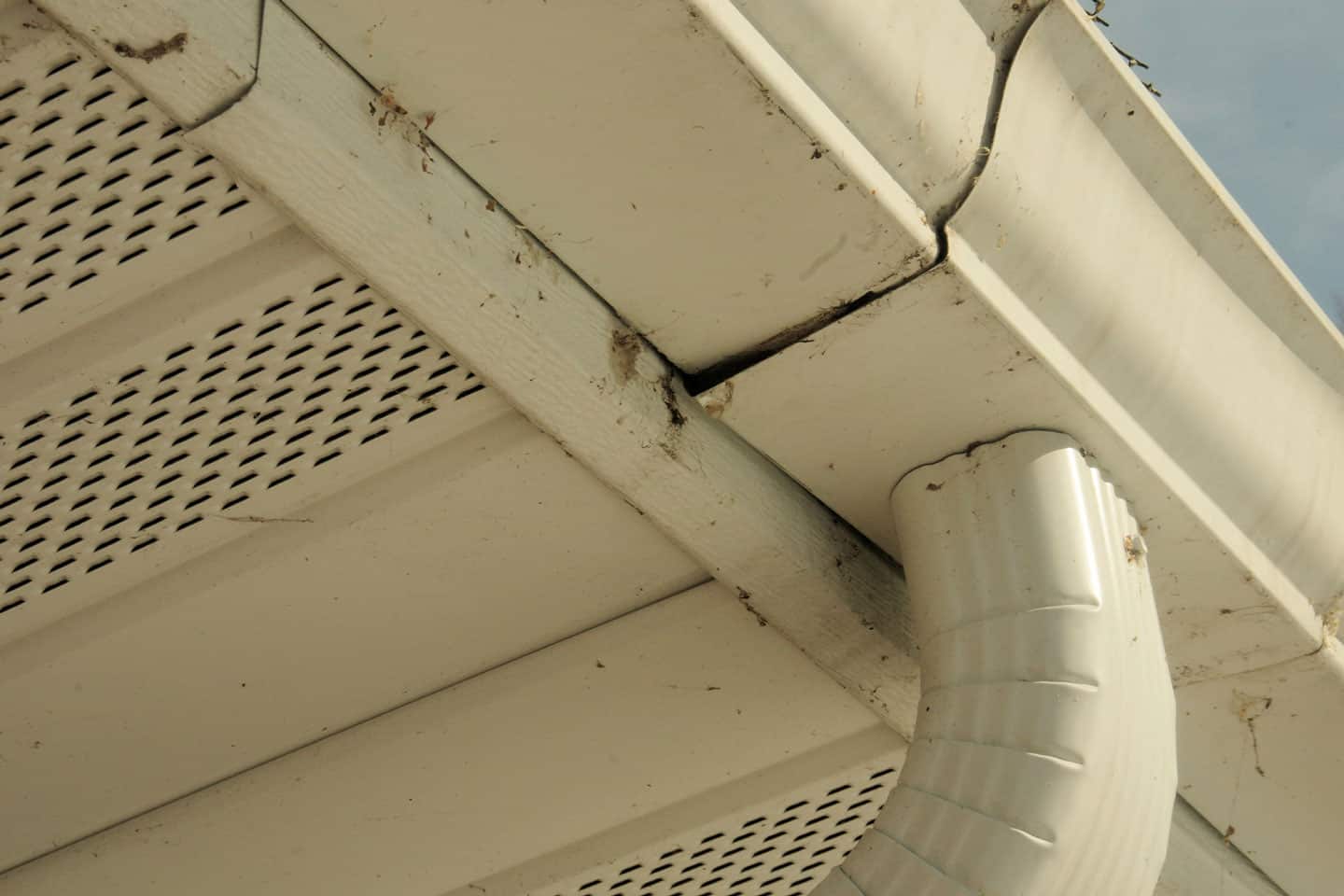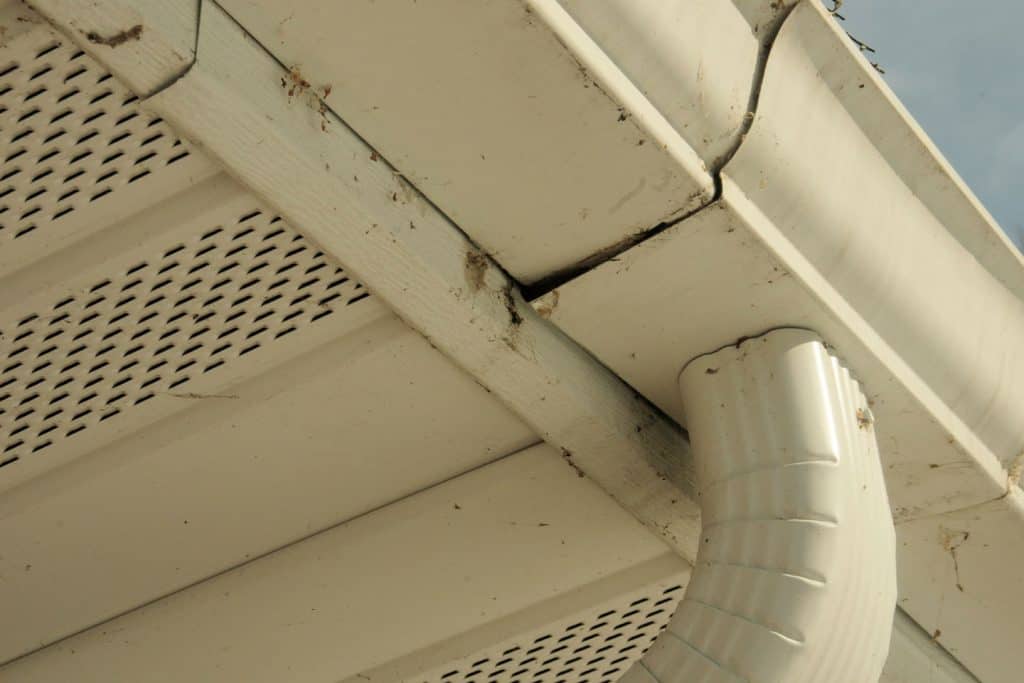 1. Clean your Eavestroughs and Downspouts
The first item on our fall prepping checklist is to clean your eavestroughs and downspouts. During the summer, leaves, debris, and other elements can accumulate in your gutters, leading to clogs and water buildup. When fall arrives, the risk of clogged gutters becomes even more significant with falling leaves. Clogged gutters can cause water to overflow, potentially leading to roof damage and foundation issues. By cleaning your eavestroughs and downspouts, you can ensure proper water drainage and prevent potential problems.
2. Check for Drafts
Drafty windows and doors not only significantly impact the cozy vibes in your home, but also your home's energy efficiency during the fall and winter months. As part of the preparation process, inspect the caulking and weatherstripping around your windows and doors for signs of wear and tear. Replace anything that is damaged or worn-out to keep the cold air out and the warm air in. This simple step will not only keep your house warm, but help you save on heating costs!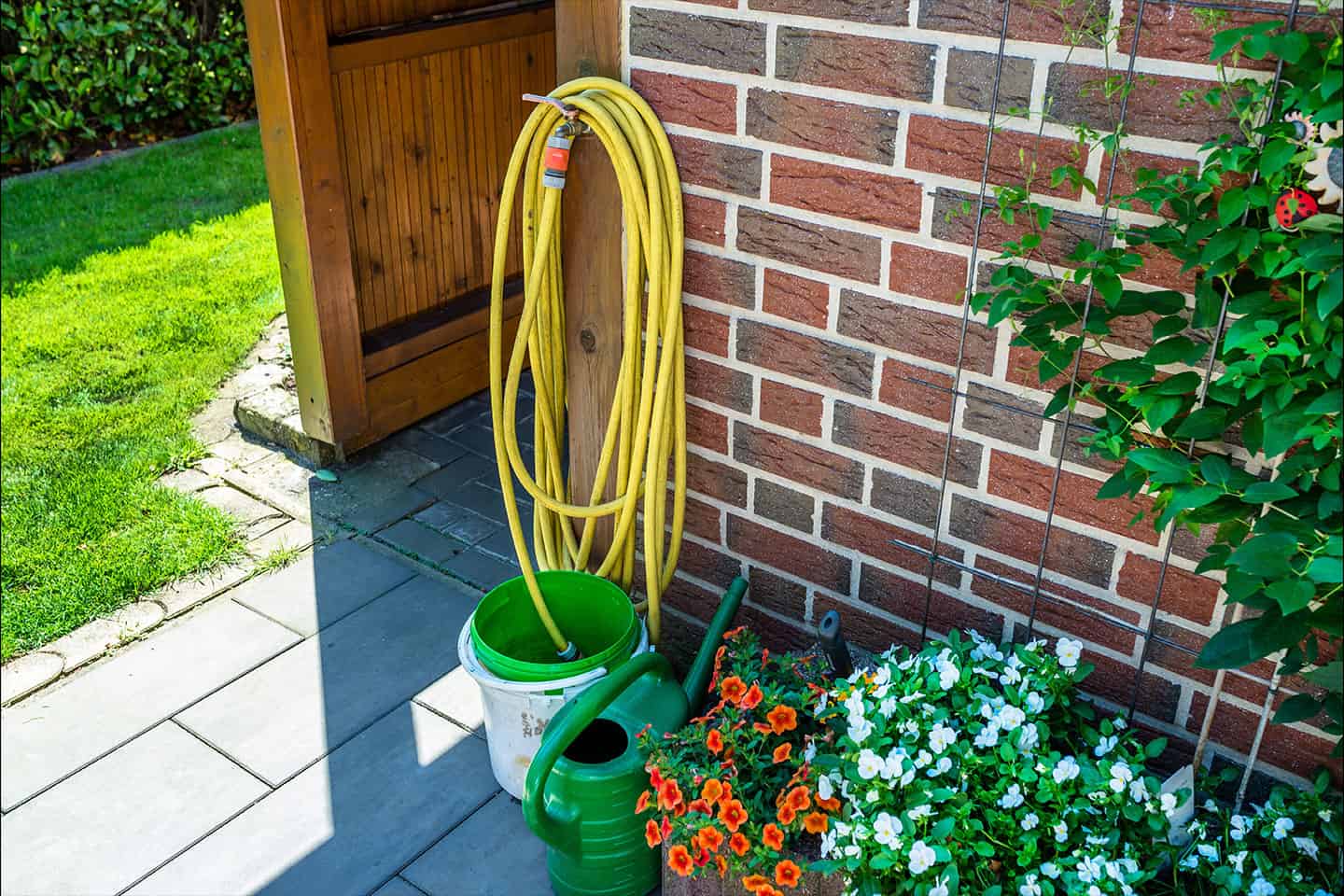 3. Drain Outdoor Faucets
Don't forget your outdoor faucets! Before the colder temperatures arrive, it's important to drain your outdoor faucets and hoses. Any water left inside the pipes can freeze during colder nights, leading to burst pipes and costly repairs. Disconnect and drain your garden hoses, and turn off the water supply to outdoor faucets to prevent freezing and water damage.
4. Inspect your Roof and Chimney
Before the leaves start to fall, we suggest inspecting your roof and chimney for any issues.
Check for loose or damaged shingles, as well as any signs of leaks or water damage. By addressing these roof and chimney concerns early on, you can safeguard your home from further damage during fall storms and the impending cold winter. If you have a chimney, ensure it's clean and in good condition to avoid potential fire hazards during fireplace season. If you find yourself unsure or uncomfortable with performing this inspection yourself, our team at Markelangelos is always here to lend a helping hand.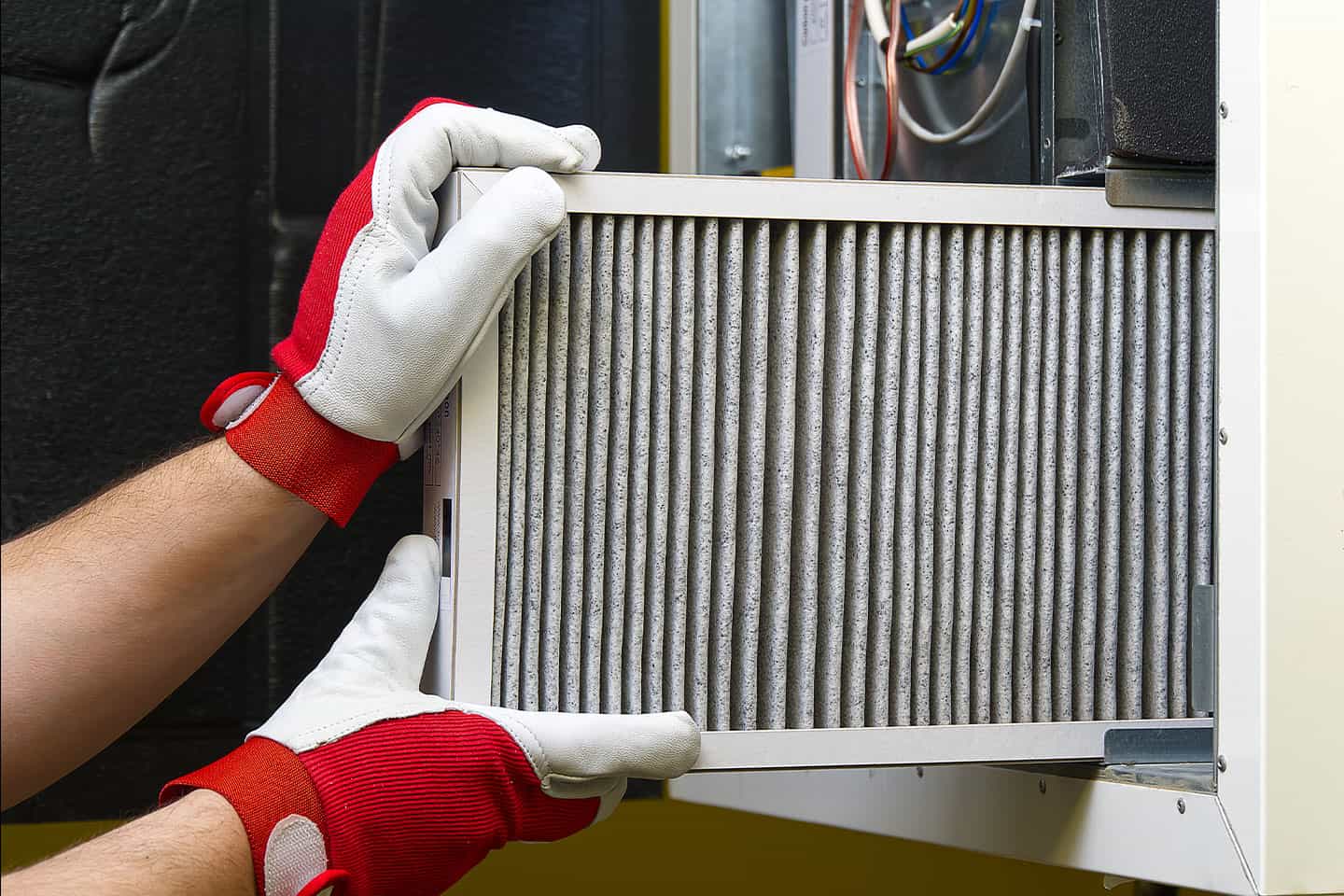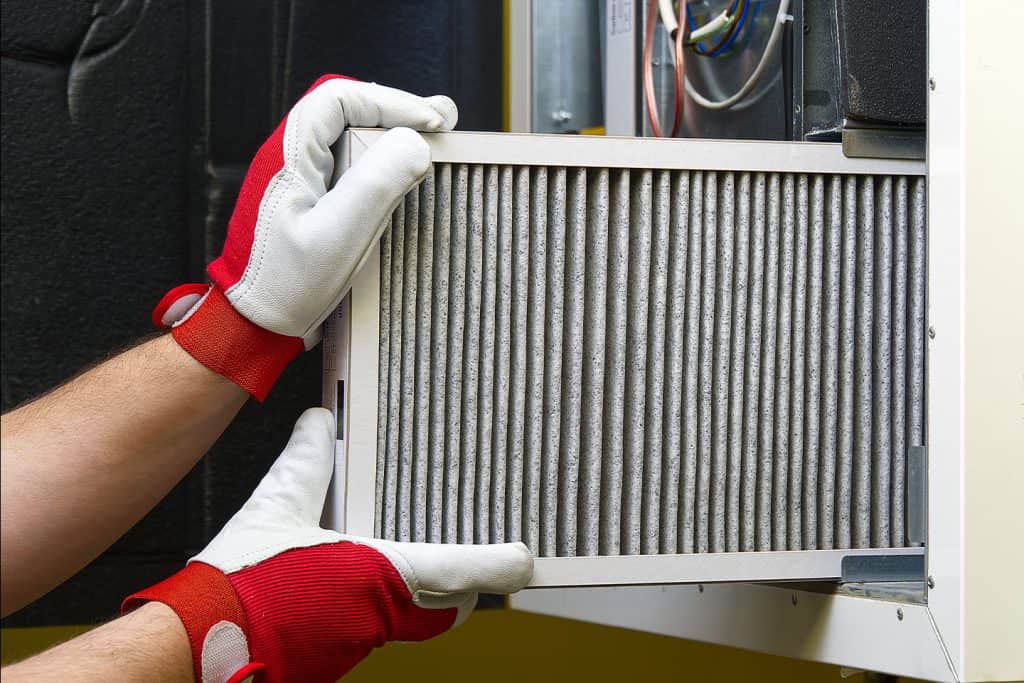 5. Clean and Inspect your Furnace
With fall comes the time to switch from cooling to heating your home. Before you start relying on your furnace, be sure to clean and inspect it thoroughly. Dust and debris can accumulate in the furnace over time, affecting its efficiency and air quality. Equally important is replacing the filters regularly, preferably every few months (depending on your furnace) before the heating season starts. By conducting routine maintenance checks and changing filters, you enhance the furnace's efficiency and improve the overall air quality in your home.
6. Ventilation Systems and Filters
Don't overlook your home's attic ventilation systems when prepping for fall. Proper ventilation helps control moisture, prevent ice dams in the winter season, extend roof life, improve energy efficiency, maintain air quality, and deter pest infestations. Inspect your vents and openings for any blockages or debris. If you feel more comfortable hiring a professional to do this task, our team will be happy to assist!
Don't have a ventilation system or it's time to replace the old with the new? Contact Markelangelos today for install inquiries. We'll help you breathe easy this fall!
To learn more about Home Ventilation and our services, click here.
By following this checklist, you can ensure that your home is well-prepared for the fall season.
If you find yourself needing assistance with any of your fall preparations, don't hesitate to contact us at Markelangelos. Serving the Ottawa area since 1998, we take pride in offering a wide range of services, including roofing, siding, caulking, ventilation, and more. Let our experienced team assist you in getting your home ready for the fall season and beyond. Reach out to us today to schedule a consultation and ensure your home is cozy, efficient, and well-prepared for the upcoming fall season.
Happy fall prepping!
With decades of both shingle and flat roof experience, our team of specialists are always ready to help. Contact us today and we'll will be happy to visit your home and provide you with a free, no pressure, roofing consultation.