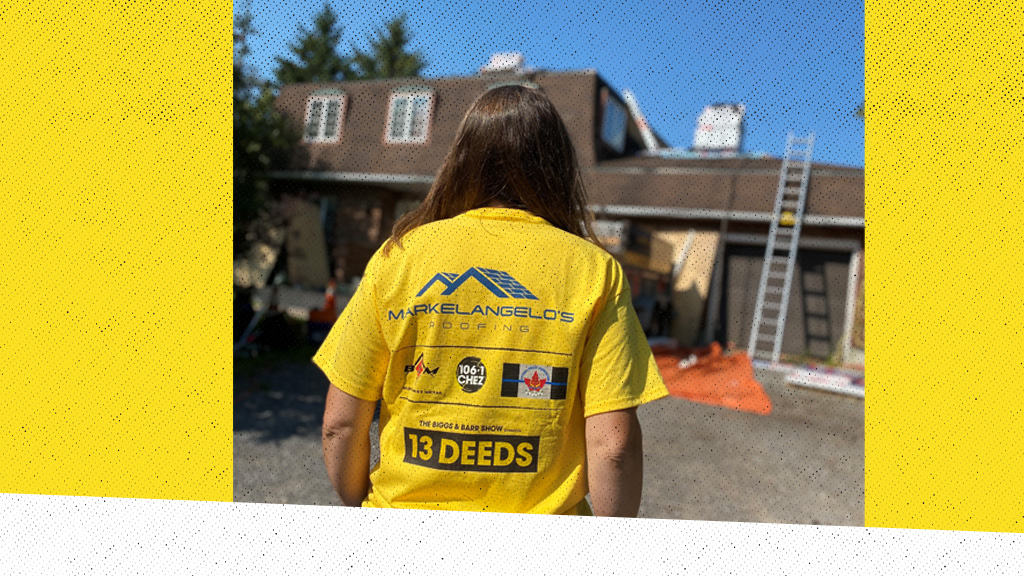 Dear Markelanelo's Roofing,
It has taken until now to write this letter of gratitude for the amazing roof I received in July but better late than never I have heard so here goes!
Every inclement weather day since July we are reminded how grateful we are for our phenomenal new roof. As the cool fall weather is here to stay and rain, rain, and more rain is in the forecast, I feel cozy and secure knowing that our roof is sound. I will no longer walk out our front door to rotted shingles on the ground first thing in the morning or wake up to water pouring through our upstairs bathroom fan in the middle of the night, saturating a sleep-walking child trying to use the facilities. No more friendly neighbours will stop by to suggest that a tarp on our roof is not sustainable when the wind and weather really hit.
However, my gratefulness does not stop at top notch Markelangelo's craftsmanship. You and your crew went above and beyond. Yes, it was a charitable event of sorts in conjunction with other amazing organizations and my children and I were indeed the big winners. That in of itself is generosity at its finest. What I am compelled to point out is your kindness, compassion, support and understanding. You did not know my children or myself and yet you treated us like we had been friends for years. You were honest, you explained everything, and your crew reflected your values which can be tough to come by in the roofing business. As you recall, it would be difficult to share the tumultuous details leading up to the big day of our new roof but suffice to say, no matter what hurdles were thrown up in front of your team, you remained gracious and understanding leaving me feeling protected and validated by mere strangers. You are, by far, the best roofers in the Ottawa area hands down but also the kindest, most reliable, and most compassionate bunch of people I have had the privilege of meeting.
So thank you for my roof. Thank you for providing security for my children and I. We are truly grateful to you and your team and can say, without any doubt, that Markelangelo's is the roofing company everyone should call.
Kindest regards,
Beth and children
Dunrobin, Ontario
October 26, 2021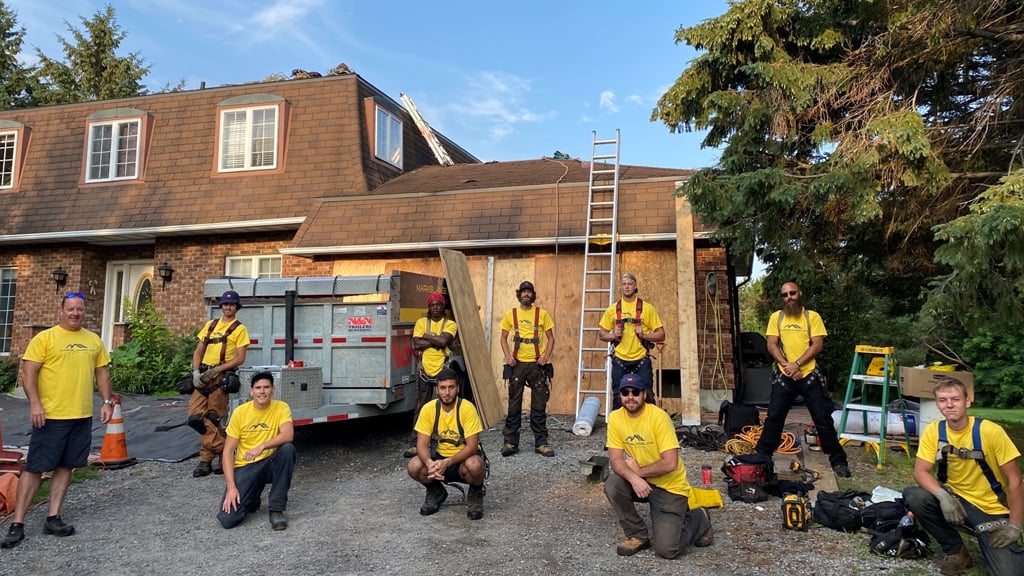 With decades of both shingle and flat roof experience, our team of specialists are always ready to help. Contact us today and we'll will be happy to visit your home and provide you with a free, no pressure, roofing consultation.