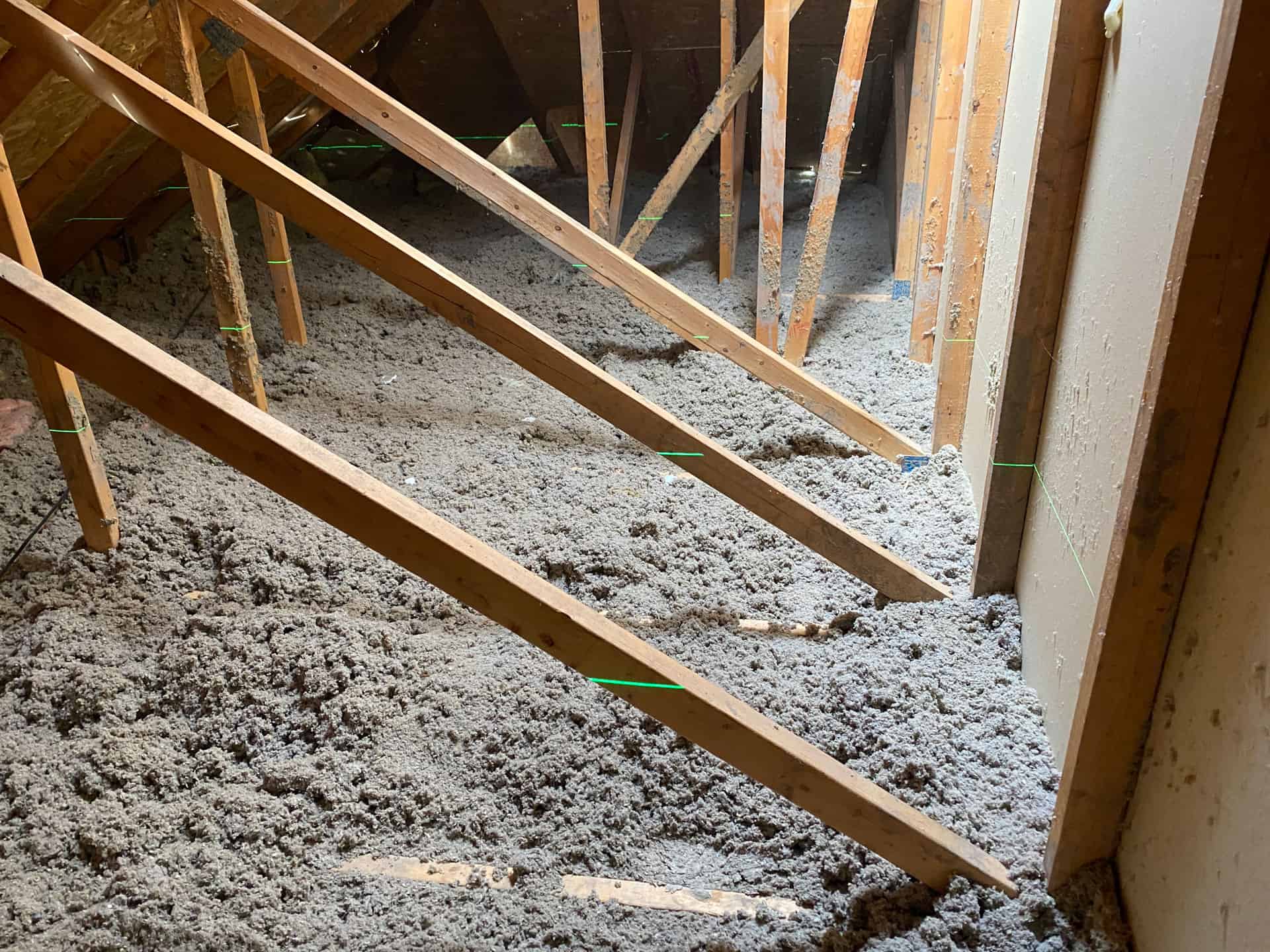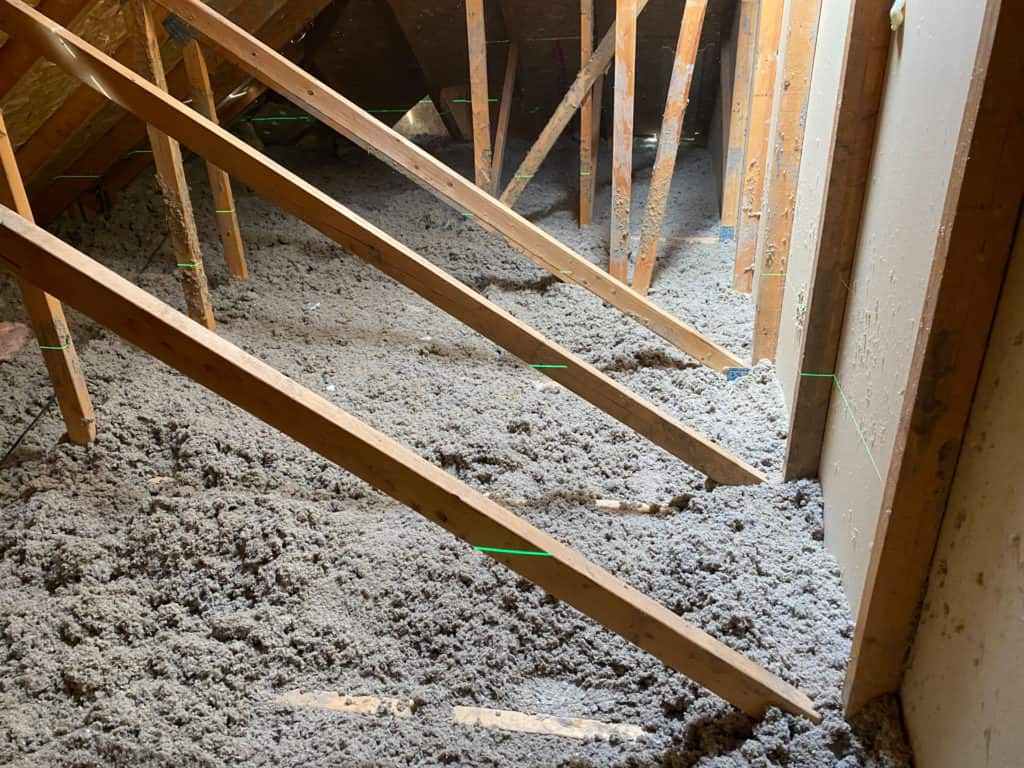 Hint: It does more than keep in heat!
If you live in-and-around Ottawa, you know our winters call for cold weather. On those particularly frigid days, do you find yourself debating between turning up the heat (and dealing with the expense) or opting for yet another thick sweater in an effort to keep your heating bill down?
Having to pick between comfort and cost is a common problem for Canadians, but the truth is, you can have more control over both with proper attic insulation.
Attic insulation is a key part of your entire roofing system. When installed correctly with proper ventilation and shingles, it helps keep the heat high and the bills low.
But that's not all.
There are several benefits of attic insulation that most homeowners aren't aware of.  After working in (and on top of) Ottawa homes for over 20 years, we can tell you everything you need to know about your home's insulation and what works best.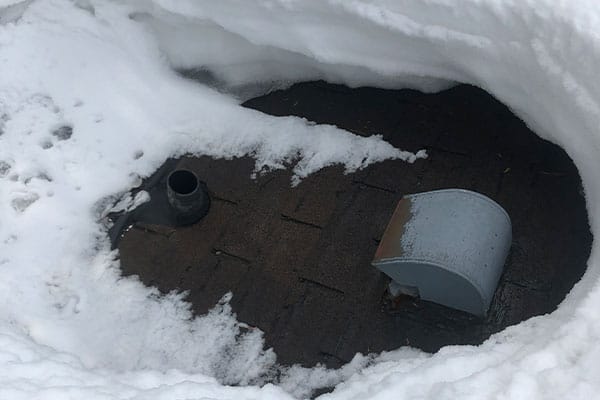 Benefit #1: Temperature Control
As mentioned above, proper attic insulation helps keep your home warm in the winter. But did you know it also works to keep things cool in the summer? Insulation acts like a breathable barrier between your home and the great outdoors, so your heating and cooling system can actually do its job.
When insulation is installed poorly, no amount of air conditioning will keep you cool in the summer and multiple layers of clothing will always be needed for comfort in the winter.
Benefit #2: Reduced Energy Costs
You'll still need to pay for heating and cooling, but since good insulation helps control the temperature, your costs will be kept to a minimum. However, when your insulation isn't doing its job, your heating and cooling bills will be through the roof!  In fact, heat leaking from your home can account for up to 25% of your heating bill!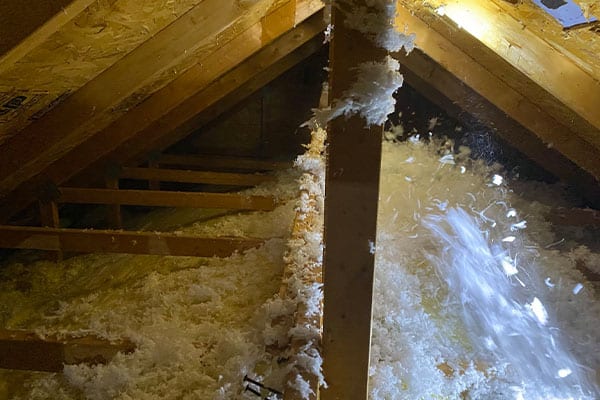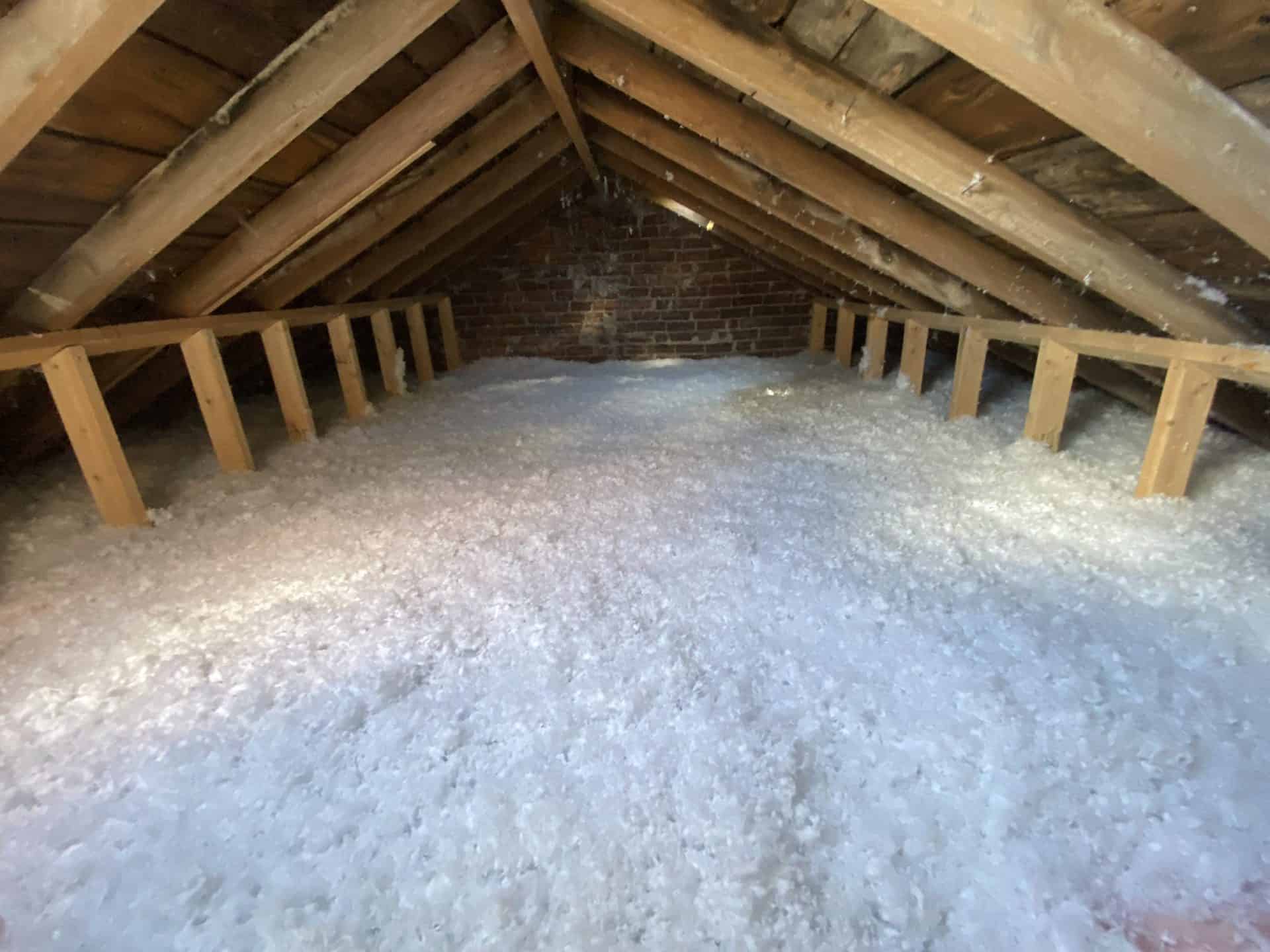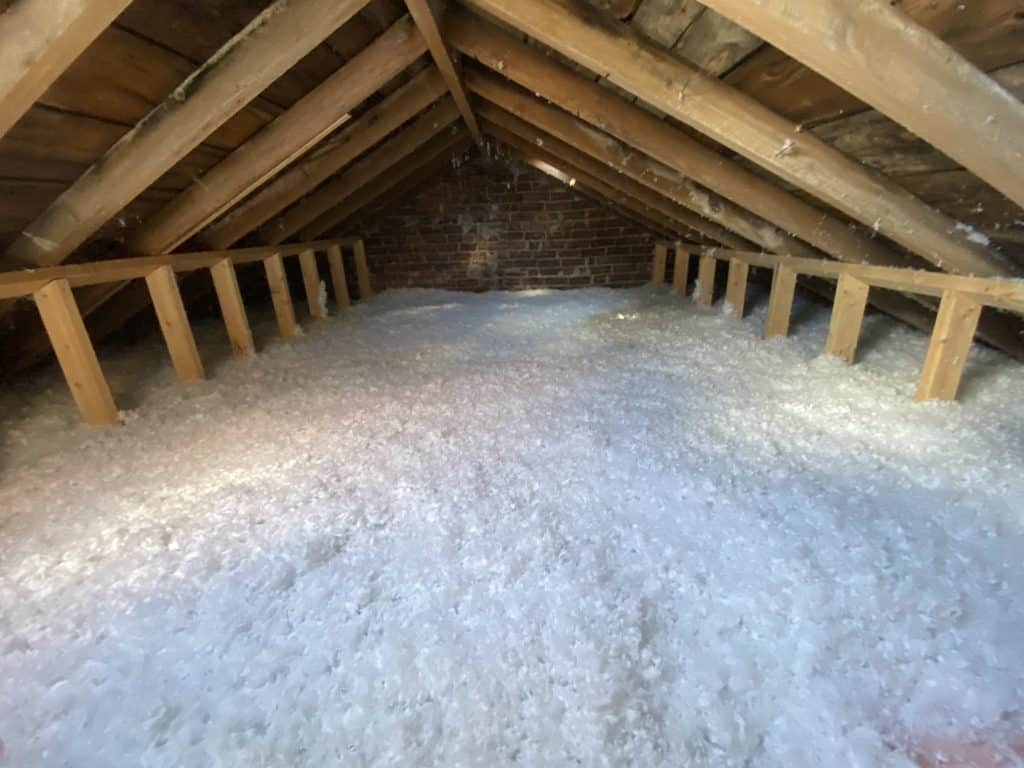 Benefit #3: Lower Carbon Footprint
All of that extra energy you'd normally be spending on heating and cooling your home is saved when you have proper attic insulation. So not only does insulation make your home more cost effective, it also makes it more environmentally friendly.
Benefit #4: Longevity of Your Home
Install attic insulation correctly once and you'll likely never have to do it again. It doesn't settle or become less effective over time, which means you can reap the rewards for years to come.
Plus, since it works in tandem with your ventilation and shingles to protect your home from weather, good attic insulation helps maximize the lifespan of your entire roofing system.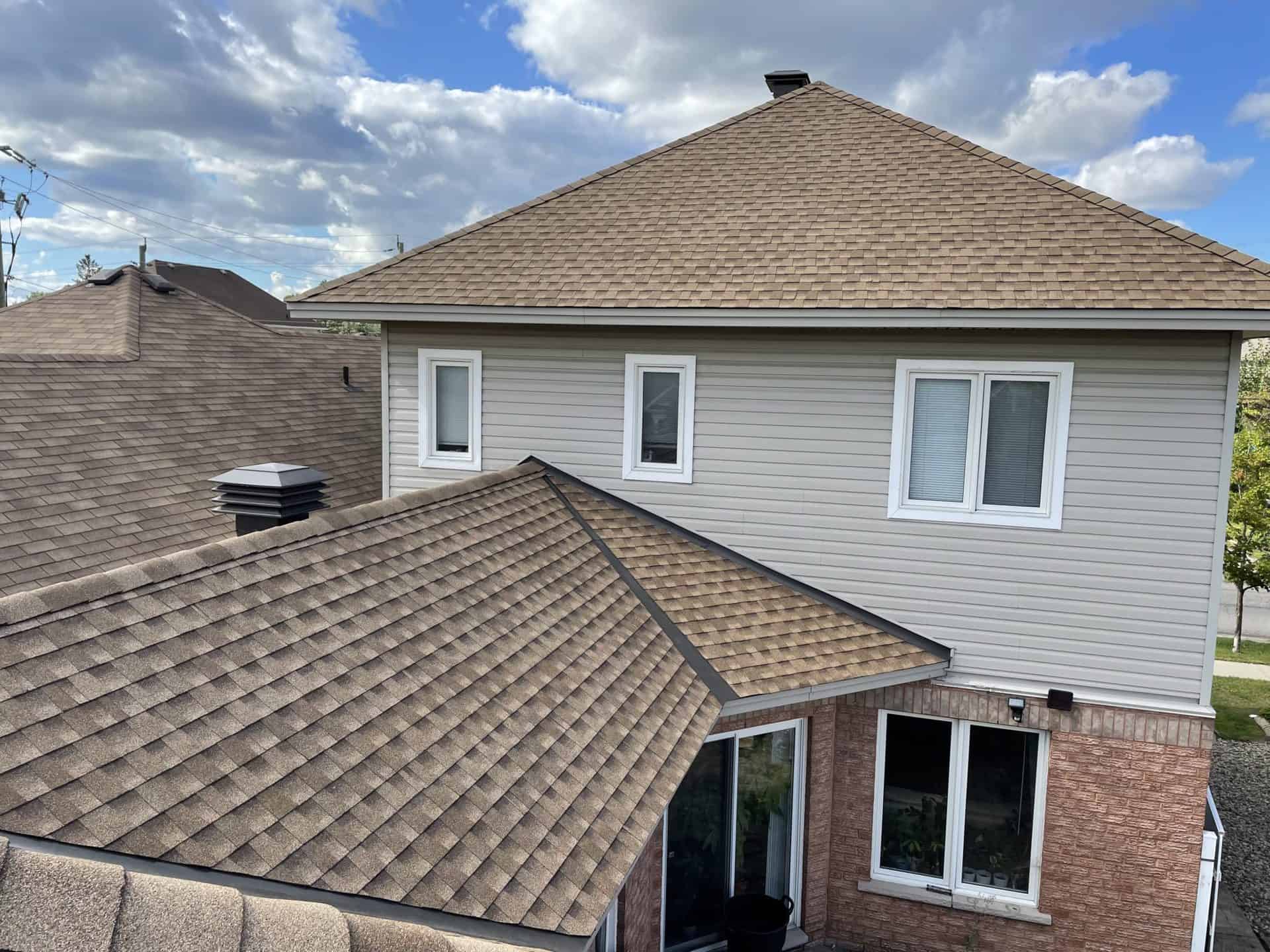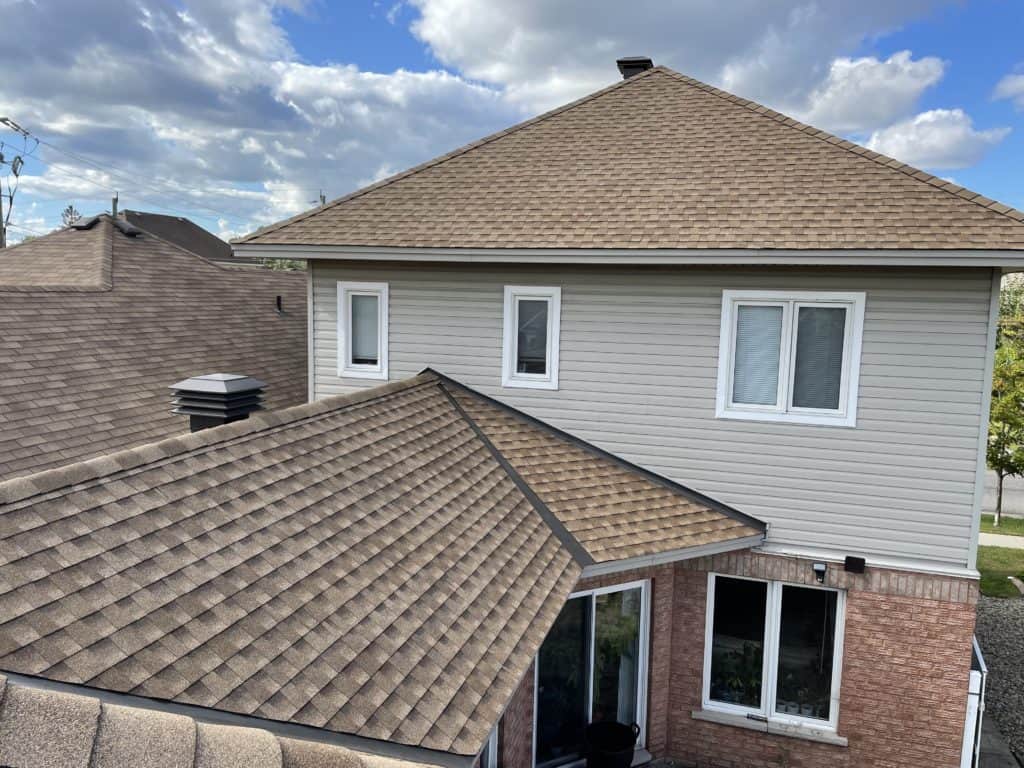 Now you might be wondering, which type of insulation material works best?
We use blown fibreglass wool insulation in every home for three main reasons:
It's a natural material that works incredibly well to reduce heat loss 
It reduces the likelihood of mold growth in the attic
It contains zero VOC gases or toxic fire retardants, helping you have a safe home
It helps extend the life of your shingles and protect their warranty (warranties are void if the nailing surface – i.e. plywood – is rotten, warped or won't hold the nails firmly during installation)
With blown fibreglass wool attic insulation and good ventilation, you should not see large icicles or ice dams at the edge of your roof in the winter, nor should you feel a substantial temperature difference between floors in the summer. Your home should be comfortable and easy to control all year long.
If you are experiencing either of the above, those are typical signs of dysfunctional insulation, not just whacky Canadian weather! 
Curious to know if new attic insulation is right for your home? Book a free consultation and we'll give you our honest opinion!
With decades of both shingle and flat roof experience, our team of specialists are always ready to help. Contact us today and we'll will be happy to visit your home and provide you with a free, no pressure, roofing consultation.